Lipstick of the day.
I'm a sucker for a great lipstick collection & Dior's 'Rouge Dior' Collection has me ooing over everything. The first lipstick I tried was Granville Pink, but since it's out of stock I had to get  the color Nocturne & so far…so fabulous.
After exfoliating, I always use a lip-liner then lipstick & of course lipgloss.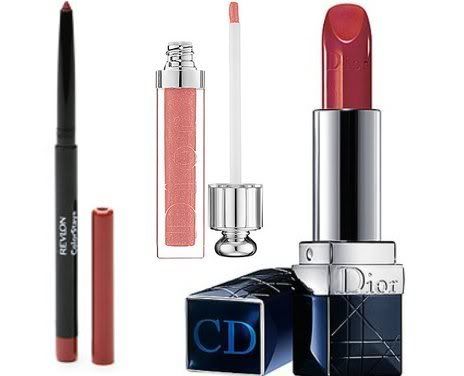 Sienna in Revlon(No, not the actress this is an actual color), Negligee Gloss & Nocturne in Dior Rouge.