Kentucky Derby outfit
It's that time of year again where the Kentucky Derby takes place & remember it's just not the hat that matters but your whole outfit.
You can always wear your fun spring/summer dresses to the Derby parties or to the Derby itself. Just remember to keep it simple & elegant.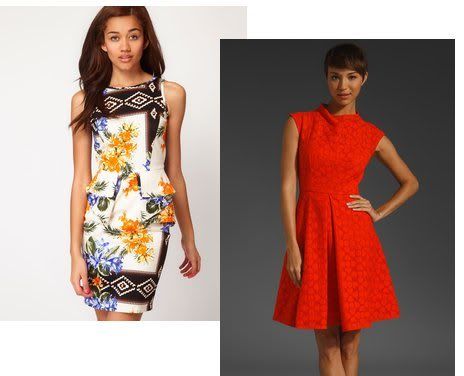 Left (ASOS Floral Peplum Dress) & Right (Milly Cocktail Dress)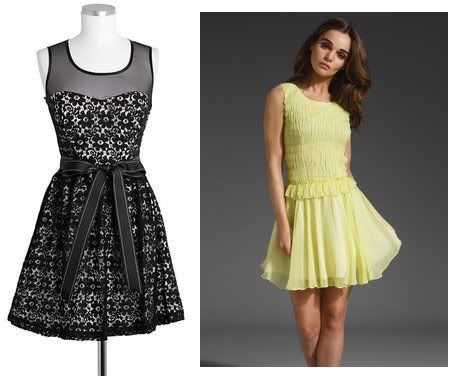 Left(dELia's floral lace dress) Right(Z Spoke by Zac Posen Dress)
You don't want to be walking around in stiletto heels because you're going to feel the pain the next day! Instead choose platform heels or wedges that you'll be comfortable to stand in all day :)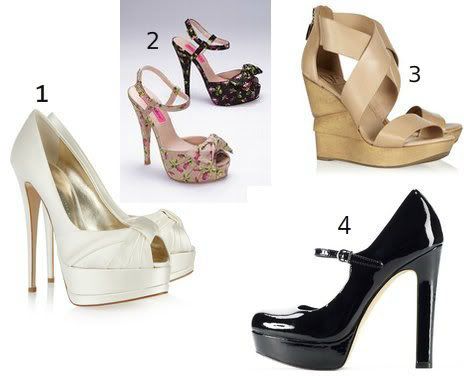 1. Giuseppe Zanotti, 2. Betsey Johnson, 3. DvF & 4. Vince Camuto
Keep the makeup simple, wear your dashing pearls & don't forget your lovely sunnies :)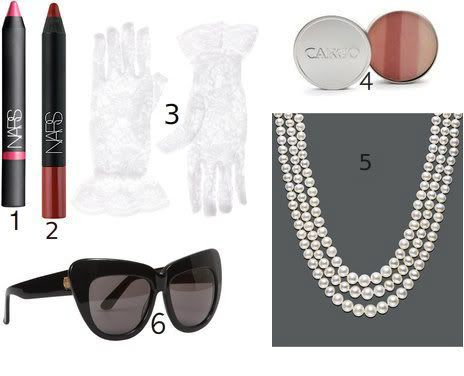 1. NARS lip pencil, 2. NARS lip pencil, 3.ASOS gloves, 4. Cargo Blush(Different skin tone varies so please make sure you buy the one suited for you), 5. Belle De Mere Pearls & 6. HoH Cateye Sunnies
You can't say Kentucky Derby without the hats…the bigger the better!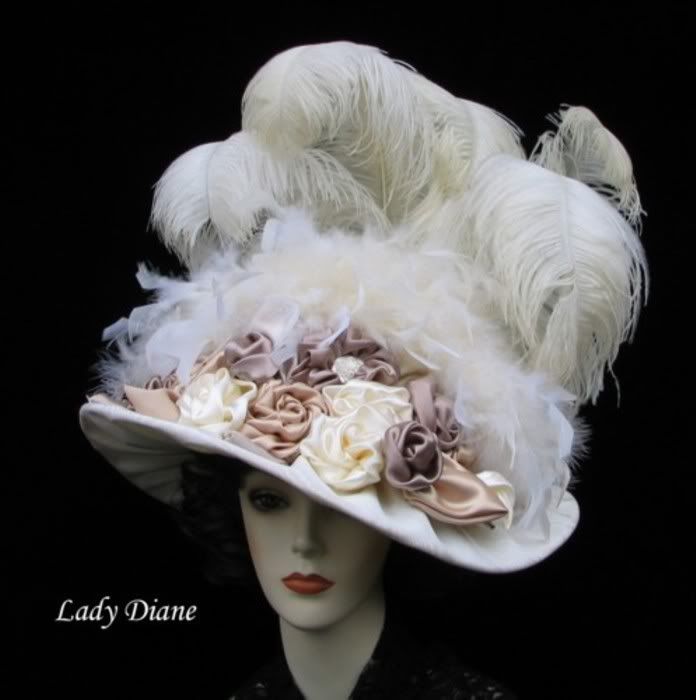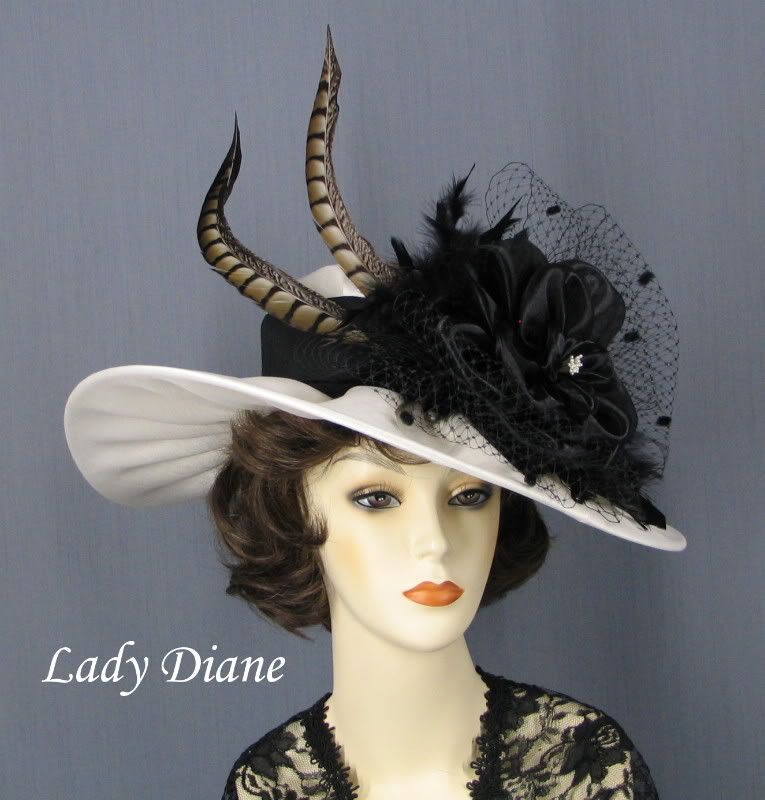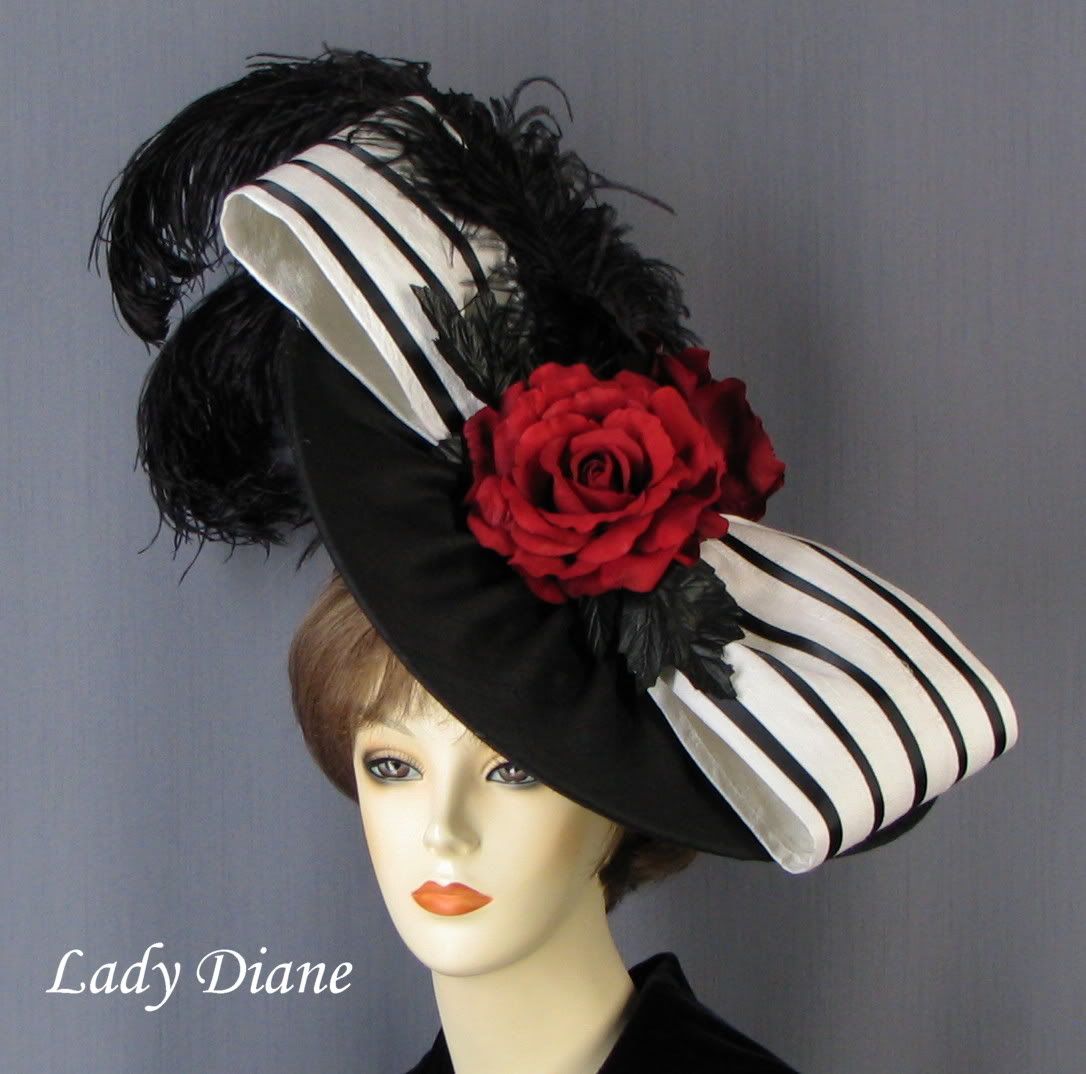 I've heard wonderful reviews about Lady Diane's Kentucky Derby hats and if you want to see more of her work please click here.
Hope everyone has a lovely friday - T